Web World Technologies Responsive Website Designing Company
WEB WORLD TECHNOLOGIES Responsive Website Designing Company : Web World Technologies In thesedays Nearly 60 percent of searches now from mobile and other devices,Using responsive web design means that the website should automatically switch to accommodate for screen resolution, display size, as well as browser and operating system capabilities. As you switch from your laptop to your iPad, the website should also switch and look great whatever the device. This means that the website should have the technology to automatically respond to your display and viewing preferences
Responsive Website Designing Layout
5 REASON YOUR WEBSITE NEEDS RESPONSIVE WEB DESIGN
Integrate Social Media Facebook and Twitter ads, plus sharing your content across social media platforms means an increased number of visitors from social sites

Impressive User Experience If your site doesn't look perfect across all of these devices, you're going to miss out on a potential customer

SEO Optimized Search Engines uses different algorithms to determine where a page ranks in the search results

Responsive design is that it takes less time than creating an additional stand-alone mobile site Responsive Web Design Saves Time

Build Your Website will be ready For the future A site will look great on a desktop, an iPhone 5, and an iPhone 6+.So when it's 2025 and the internet is being projected onto the insides of our eyelids, your website will still look amazing.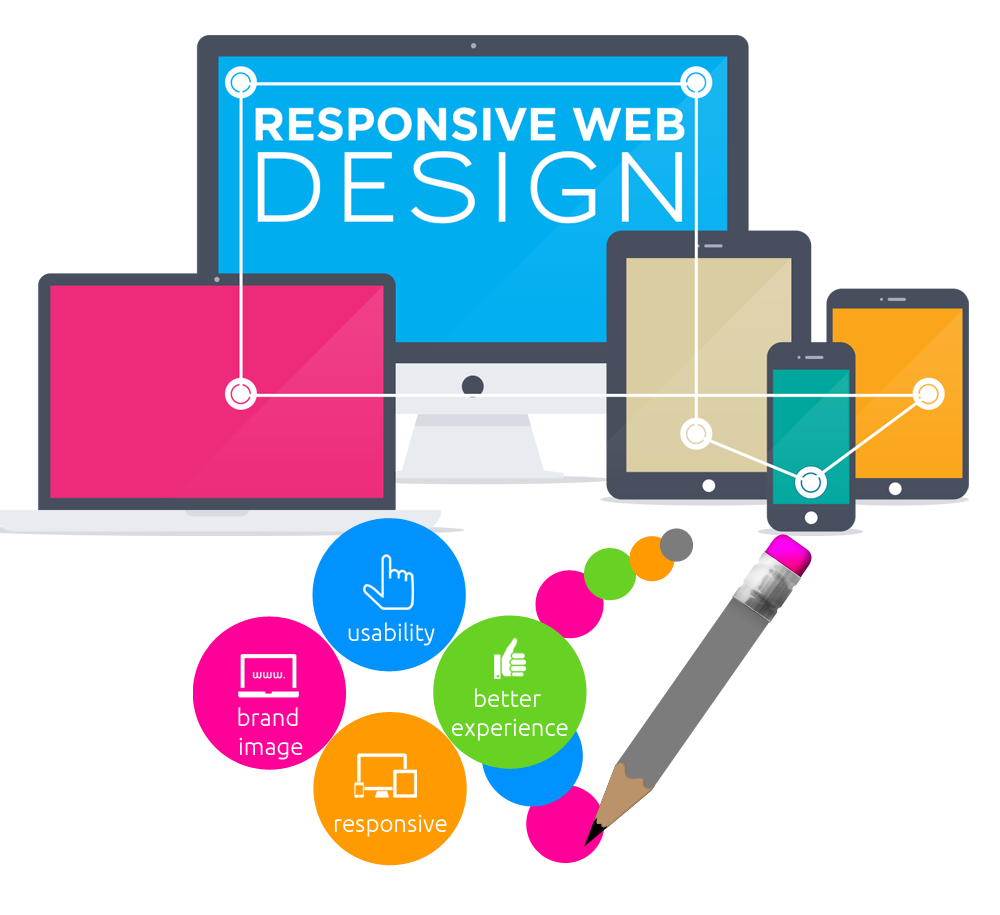 We assure you the best of our services all the time and looking for a long term and mutually beneficial business relationship with your company.
We are providing Complete WEB WORLD TECHNOLOGIES- it has helped thousands of businesses across the globe to transact successfully over Internet.